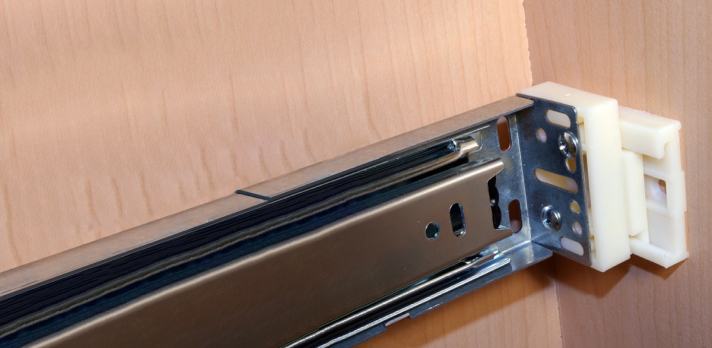 Ball Bearing Brackets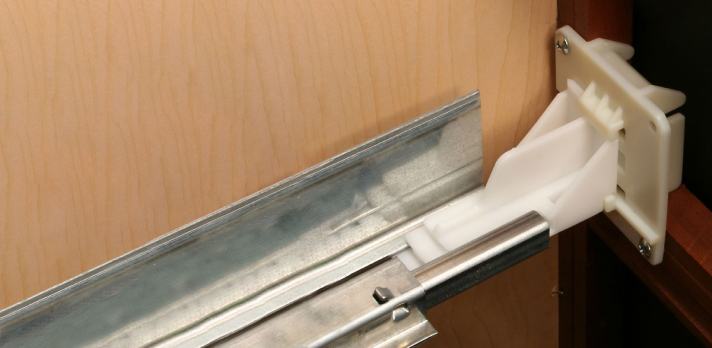 Peninsula Brackets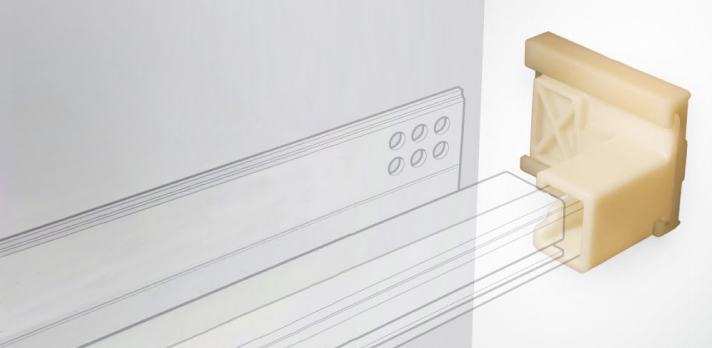 Roller Undermount Bracket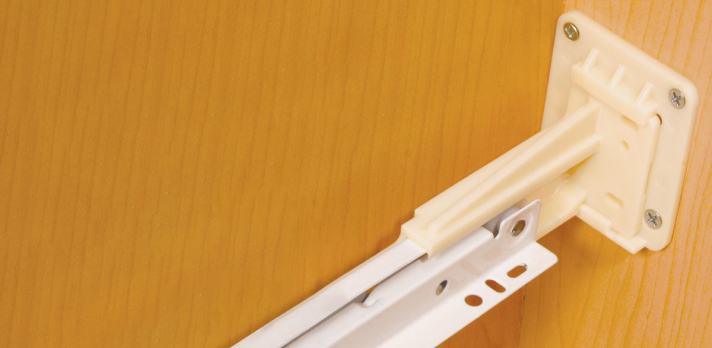 Sidemount Bracket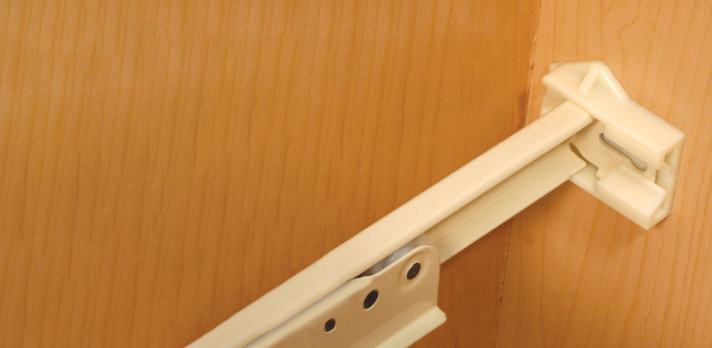 V-Notch Bracket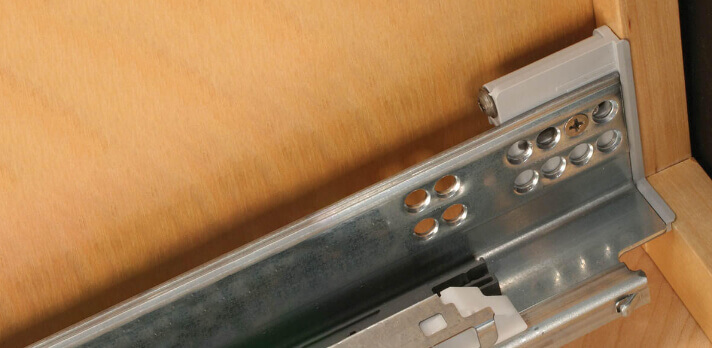 Inset Bracket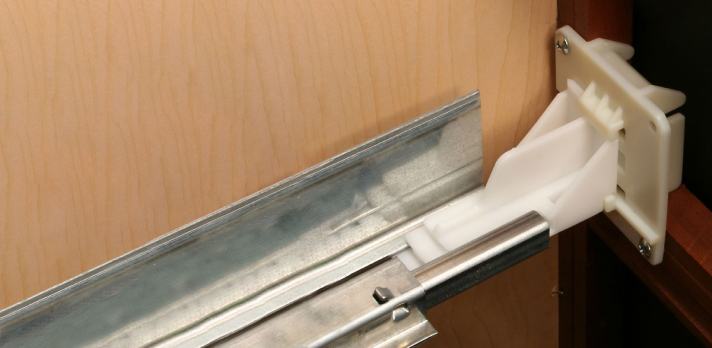 Undermount Brackets
Find the Perfect Bracket
Have you ever wished you had a better rear bracket for your slide that offers automatic side-to-side adjustment and consistent installation? Or that you could use all different types of slides with one drill pattern? Offer your customers a GOOD – BETTER – BEST drawer slide solution?Welcome to the newly expanded Tenn-Tex Plastics Drawer Slide Bracket Program. We offer solutions for most types of drawer slides and cabinet constructions and all popular drill patterns. Regardless of your specific situation, you will find a bracket for your needs. Follow the BRACKET SELECTION GUIDE and order the appropriate bracket assembly. Should you need samples for trial production and/or testing, or have technical questions, please call us anytime. Our knowledgeable sales staff will be happy to assist you.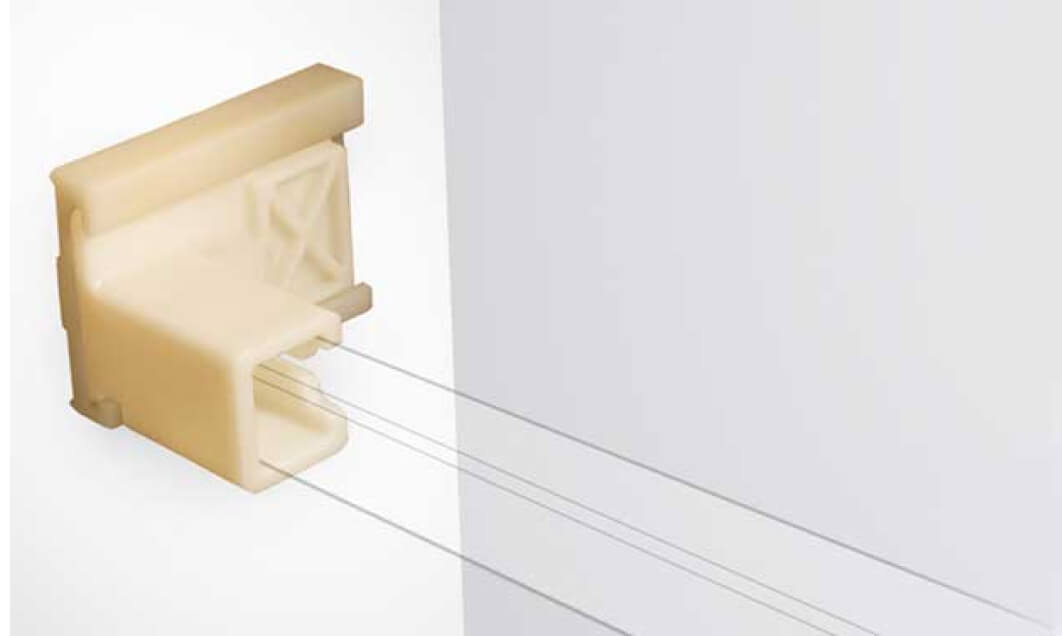 The TENN-TEX Advantage
Brackets for a variety of Slides
Consistent cabinet back drill pattern
Combinations for most brands of slides
Solutions for Peninsula, Inset and Overlay applications
Screw-on or doweled versions
Technical support from an experienced sales staff
Short Lead TimesTested to meet and exceed KCMA and ANSI/BHMA standards
Packaging suitable for OEM's and Distributors
MADE IN USA
Q: I am using an Undermount Full Extension slide. Why are there so many different bracket versions?
A: The slide, when installed, should "trap" the doweled bracket between the back panel and the slide or be very close to its built-in stop. If a screw-on bracket is used, the slide must be inserted to at least the mid-point of the bracket. Please use the Bracket Solutions worksheet to determine which bracket version you should use. This worksheet is included on our web-site. If you are not sure, please call our customer service at 1-800-TENNTEX.
Q: I build cabinets with INSET drawer fronts and doors. Can I use your brackets and which one?
A: Yes, we offer many brackets made specifically for this construction style. Please use the Bracket Solutions configurator or the worksheet to determine which bracket is right for you. For the front attachment, you can use one of our special brackets with built-in depth adjustment. This will allow you to precisely and quickly control the installation at the job side for a perfect fit. These brackets are available in a wood tone in convenient Polybags that include all the screws needed for the application.
Q: I have used metal brackets in the past. Are these adjustable brackets as strong?
A: We only use top grade polymers. All brackets have been extensively Load and Cycle tested and will support the slide manufacturers published weight ratings.